Classic Key Lime Pie Recipe
There are many different recipes for keylime pie, and the recipe on this page is the original recipe. The filling is made with egg yolks, key limes, and sweetened condensed milk and the pie has a classic pastry crust and a merangue topping. Some of the more modern key lime pie recipes are not made with condensed milk, some have a graham cracker crust, and some are topped with sweetened whipped cream instead of baked merangue. Key lime pie is the official state pie of Florida.
Key Lime Pie Filling Ingredients
- 6 egg yolks
- 1 cansweetened condensed milk
- 1/2 cup of key lime juice
- 9-inch baked pie shell

Merangue Topping Ingredients
- 6 egg whites
- 4 tablespoons of sugar



Key Lime Pie Instructions
PIE FILLING AND CRUST: Thoroughly beat egg yolks into condensed milk. Thoroughly peat in lime juice. Pour mixture into a baked pie shell. MERANGUE TOPPING: Beat egg whites until stiff and gradually beat in sugar. Spread merangue over the top of the pie, taking care to spread all the way to the edges of the crust. Swirl merangue into peaks. BAKING INSTRUCTIONS: Bake in a 300 degree oven until merangue is very lightly browned.
See also
More Recipes from Florida
Other United States Regional Recipes
Pan American Recipes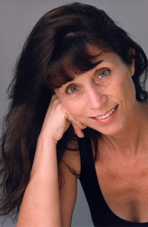 EDITOR KATHIE FRY
Follow Us On
Facebook
---