Images you are invited to use when you link from your Web site to ours and a brief description of this Web site so your Web site visitors will know what to expect if they follow your link.
Name of Our Web Site:
Do It In The Americas
URL of Our Web Site:
http://www.doitintheamericas.com
Description of Our Web Site:
Information for visitors to all of the countries, territories, islands, and regions of Pan America. Includes travel tips, activities, attractions, dining, events, lodging, and transportation information for every destination in the Americas.
How To Contact Us
See our Contacts Page
Images You Can Use When You Link To Us
If you wish to include an image with your link to our Web site you have our permission to use any of these three images for that purpose.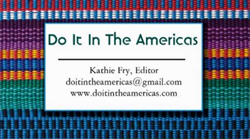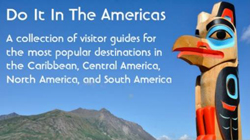 ---
See also